Pest Control Old Lyme - Termites, Ants, Pest Inspections and more.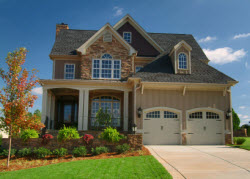 Old Lyme Connecticut CT Pest Control - Termites, Ants, Pest Inspections, Termite Inspections- We believe that people want to make informed decisions about protecting the property they own from wood destroying pests and choosing a pest control professional.
It's our goal to provide you with as much information as we can about what we do and about the insects and organisms you are dealing with in the Old Lyme area. We are convinced that the more you know, the more comfortable you will be
Amoroso Pest Control can Help You Protect Your Home from Pests
Protect your Old Lyme home from termites, carpenter ants, black ants, carpenter bees and powder post beetles. When in doubt, contact us for a CT licensed termite inspection. We can help you identify your pest problem and make an informed decision for treatment and extermination.
Over 80% of our new Pest Control business in the Old Lyme, CT area...
...comes from referrals. We are proud of that and we would be delighted to provide you that same, old fashioned quality service.
Call us today for an appointment 888-558-1574.